truepoint exploration
We are a North American geological supply & services company providing custom comprehensive solutions designed to maximize our clients' mineral exploration efficiency and success.
Learn More
professional Geo anaylsis
TruePoint personnel utilize the very latest cutting edge technology and software as well as tried and true, boots on the ground techniques.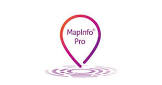 Contact us today to start up your project!
Suite 904 – 409 Granville Street
Vancouver, BC V6C 1T2
Email: info@truepointex.com
Phone: 604-629-7800